Proximity to Markets
Zanesville and Muskingum County are located within one day's truck drive of about 60% of the U.S. population. The map to the right shows our proximity to major U.S. population centers, all within a 500 mile radius, even reaching into Ontario, Canada.
Muskingum County resides at a logistical sweet spot as approximately 10 miles to east of the county I-70 interchanges with I-77 and 37 miles and 48 miles to the west,  I-70 interchanges with I-270 and I-71, respectively.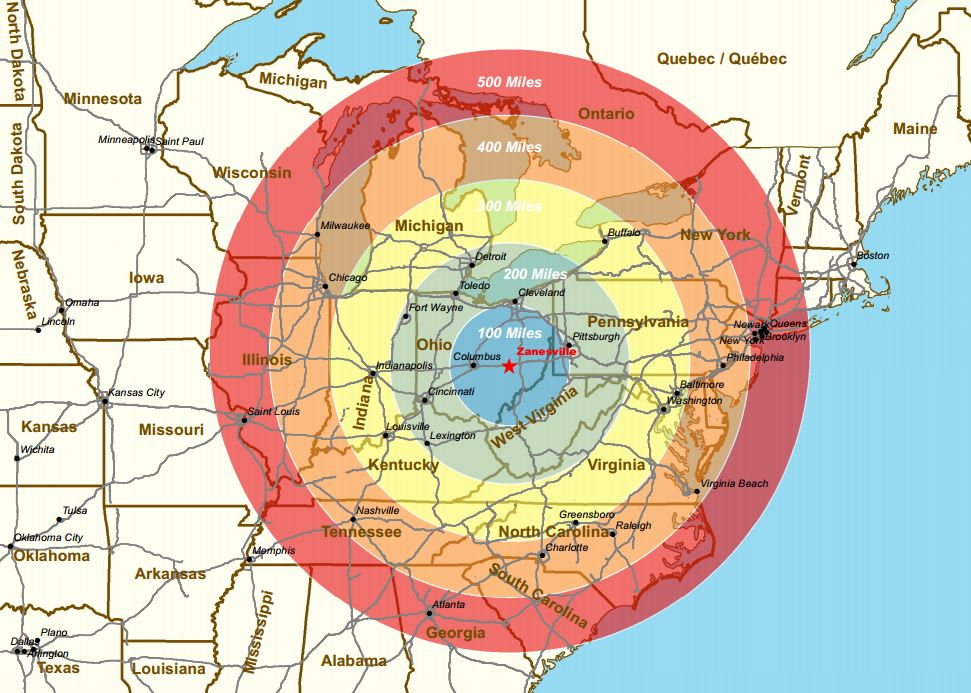 Zanesville-Muskingum County is well positioned to serve the population centers of the East Coast and the Midwest.
Air Transportation
Zanesville and Muskingum County offer three good flying options less than an hour away.
Zanesville Municipal Airport (ZZV) is located approximately six miles east of Zanesville and one mile south of I-70 Exit 159. ZZV has two 5,000′ runways and the airport can accommodate corporate jets. Instrumentation landing (ILS/DME) is available on one of the runways. More information about ZZV can be found at https://www.linearair.com/airport/Zanesville-Municipal-in-Zanesville-OH-ZZV/.
Zanesville Aviation is located at the Zanesville Municipal Airport (ZZV) in Zanesville, Ohio and has provided safe and reliable transportation to the aviation community for over 70 years. Zanesville Aviation is the premier air-charter service and fixed-base operator for the central Ohio area. Based at the Zanesville Municipal Airport, customers can find charter service, aircraft management, and transient aircraft FBO services.
Rail
Muskingum County is served by the Ohio Central Railroad, a Genesee & Wyoming, Inc., railroad.  Genesee & Wyoming operates 62 regional and short-line railroads in the U.S., Canada, Europe and Australia.  Ohio Central owns its own north-south track and leases the east-west Columbus & Ohio River track.  To the west, Ohio Central connects with both CSX Transportation and Norfolk Southern (NS) at their intermodal rail yards in Columbus.  To the east, Ohio Central has a connection with NS on the Ohio River at Mingo Junction.  Finally, to the north, Ohio Central also connects with the Wheeling & Lake Erie Railroad at Brewster.
In 2013, 2,000 ft of rail was added at the Eastpointe Park. Transloading services are available at the Eastpointe Rail Transfer Station to companies or individuals wishing to move product between rail and trucks. For information on the Eastpointe Rail Transfer Station, contact the Port Authority offices at 740-455-0742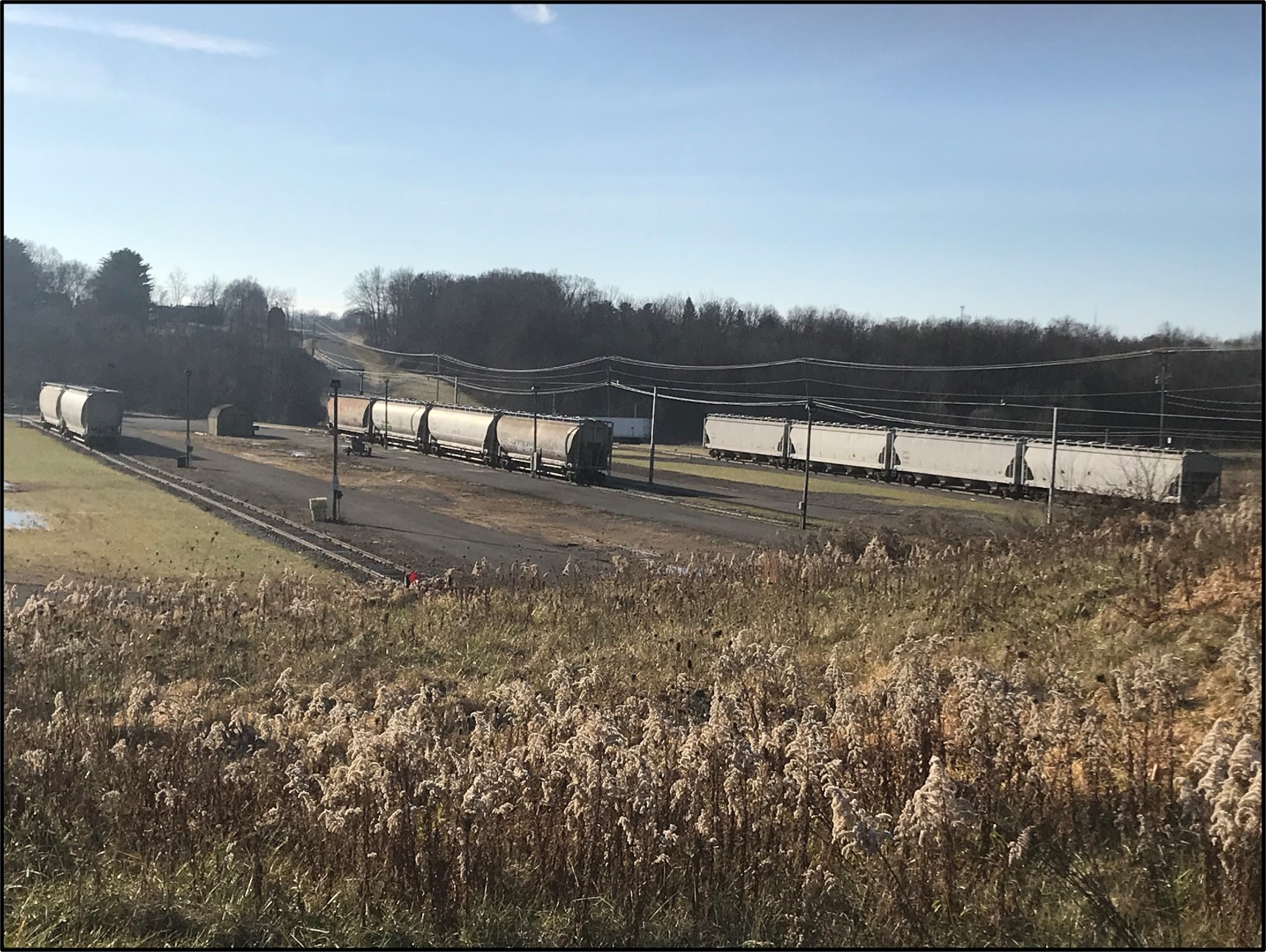 Broadband Telecommunications
High Speed Internet Connections
Muskingum County is served by cable, fiber, DSL, and wireless service providers for high-speed Internet connections.  These services and their providers are changing constantly.  Please click here to see all of the most recent availability maps for Ohio from Connect Ohio. 
Fiber-Ready Business Parks
In November 2016, the Port Authority in partnership with AT&T announced that both the Airport and Eastpointe Business Parks had been certified as Fiber Ready. This designation is part of AT&T's continuing effort to drive economic development and investment in Ohio.