Local Economic Development News &                              Monthly Newsletters
Local Economic Development News
Ohio Means Job Director: "Job Numbers Beginning to Rebound from Covid"
Currently, the unemployment rate in Ohio is at a "historically low" 3.9%, ODJFS Director Director Matt Damschroder  told a group of local leaders on Tuesday. Muskingum County had an unemployment rate of 4.3%, down from 6.3% in February 2020. "We came back from pandemic numbers in impressive fashion." 
"Overall the challenge can be best defined as a tight labor market," he said, "whether it was COVID-related early retirement or the competition of Federal programs, now we are in a tight spot where there are wage challenges and pressure on employers."
Federal programs have largely ended, Damschroder said, but now businesses are facing the ability to retain employees, especially due to the rising cost of child care. One of the things the state has done to tackle the issue was "hero pay" for childcare workers, and programs to help providers survive the pandemic. Inflation is also playing a role in the job market, forcing some early COVID retirees back into the labor market.
With the massive Intel microchip plan on the horizon in neighboring Licking County, Damschroder said it is important that the state prepares workers for the coming jobs. 
The state is also working with various educational institutions to make sure students are learning skills the state needs. 
"Whether it is Intel or other opportunities, we need to make sure we are training the workforce to be ready for these jobs," Damschroder said.
Read full story in the Zanesville Times Recorder.
ODOT Announces Plans for New Four-County Mobility Hub
ODOT will be launching the Mobility Ohio pilot program which will establish a Regional Transportation Resource Center. The two-year pilot program will launch in 2024 and will focus on Muskingum, Tuscarawas, Coshocton and Guernsey counties.
The goal is provide a central hub for scheduling rides for older adults, the disabled, those with low income and other transportation needs. ODOT is still in the early phases of introducing the program to stakeholders and officials in the pilot region.
It is yet to be determined will be who will operate the program, manage service coordination and provide software. An advisory committee will be formed to provide input. However, based on national research, ODOT anticipates this expansion providing a more efficient and more client-friendly program to handle requests for transportation.
Six Sigma Training Opportunity for Manufacturers!
Opportunity Appalachia Announces City of Zanesville Awarded Grant Funding for Downtown Redevelopment
June 6, 2022
Opportunity Appalachia and State Lead for Ohio, Ohio Southeast Economic Development (OhioSE), today announced the selection of The City of Zanesville, 5th Street Gateway Project and Pioneer School Redevelopment Project to participate in a program to bring jobs, business support, and investment to Central Appalachia.
"We are pleased to be able to provide these funds for technical assistance….". The support from Opportunity Appalachia will help these projects take important steps toward completion," said Katy Farber, Vice President of OhioSE. "Thank you to the Appalachian Regional Commission, Appalachian Community Capital and other funders for supporting this impactful program."
The City of Zanesville, 5th Street Gateway Project and Pioneer School Redevelopment Project, Zanesville, OH – These two requests support projects
designed to be cornerstones of redevelopment in downtown Zanesville.
The first project involves the Historic Ohio Power Building, a 1,600 sq. ft. facility purchased by the Muskingum County Convention and Facilities Authority, that will be redeveloped into a multi-tenant structure featuring both retail space and restaurant/bar areas.
The second project is the Pioneer School that has been redeveloped to serve as an art studio with loft apartments, and will be further renovated to buildout 20 new apartments overlooking downtown Zanesville.
Estimated costs for the projects total $4 M and $1.5 M and creation of 30 jobs.
Conn's Potato Chips Marks 85th Anniversary With Continued Growth
April 25, 2022
This year, Conn's Potatos Chips is celebrating their 85th anniversary as a Zanesville, OH manufacturing legend.
"Our employees are all local and it really is a staple here locally," said President John George, who co-owns the company with his brother, Tommy, who serves as vice president.
The business remains a fully local-owned operation, despite luring attempts from larger companies in the past. The brothers took over the company in an official capacity in 2019 from her mother, Lois George, and Monty Hunter, who bought the
 business from Richard Downing in 2001.
The company, which has maintained the same chip recipe since its inception in its former facility on Nancy Avenue, now distributes into 25 Ohio counties in Central and East-Central Ohio.
The only change has been in cooking oil — they now use high oleic soybean oil, due to the Food and Drug Administration's crackdown on trans fats in 2014. Outside of some changes to the potato bags — and new one designed by XGS Graphics is dropping later this year — everything has stayed status quo.
Conn's employs 74 employees between its plant on Kemper Court in Zanesville, its distribution facilities in Columbus and Lancaster and its delivery and merchandising personnel.
It processes a minimum of 50,000 pounds of potatoes per day, John said, which are purchased from growers throughout the country depending on the season.
"From 20 years ago when I came until today we're still doing things the same way with the same exact equipment," John said. "We've overhauled some equipment (like slicers and fryers) but the process is identical."
In addition to their own products, they also produce chips for Grippo's, based in Cincinnati. John said they have sent five semi truck loads per week of Grippo's for delivery for five years.
"In the busy seasons we will easily do a quarter-million pounds per week," John said.
"Before 2019 we weren't in Akron-Canton-Cleveland at all and we're going all the way to Lake Erie now," Tommy said. "We're not everywhere we want to be, but in this industry it's not easy to get into these places."
They currently have eight different chip flavors — with two more to hit the market by fall — and recently introduced twisted cheese puffs
, formerly made by Dan Dee. They also sell corn chips, pretzels, beef jerkey and beef sticks, among other items.
The wavy original chips remain the most popular item, with the sweet mesquite barbeque growing rapidly.
"It's people, product and process," John said. "And we will put our stuff up against anybody."
Read Sam Blackburn's full article in the Zanesville Times Recorder by clicking HERE.
Muskingum Iron and Metal Team Up With Area Schools to Support Recycling
April 18, 2022
Muskingum Iron and Metal is holding fundraisers for Earth Day with the goal of supporting and sharing the importance of recycling in the local community. 
Five elementary schools in the Zanesville, Maysville and East Muskingum districts will participate in an educational recycling campaign through April. Each school will collect used aluminum beverage containers from students, staff and the wider community to be recycled. MIM will write a check to each school for the amount of aluminum cans they collect and will make a matching donation to each. Beyond the action of recycling, students will get the opportunity to paint the large recycling containers with an Earth Day theme.
"Our students need to understand that they are a part of a local and global community," said Steve Foreman, assistant superintendent of Zanesville City Schools. 
"We at Muskingum Iron and Metal are excited to support the community with an educational program that teaches students the importance and impact of recycling," said Josh Joseph, president of MIM and Port Authority Board Member. "We all need to do our part to help clean up the Earth and we're hoping these local campaigns inspire our next generation of leaders to take action by recycling."
To read the full Times Recorder article, click HERE
Muskingum County Looks To Benefit From Licking County Intel Facility
February 25, 2022
Muskingum County will reap some of the benefits from the world's largest semiconductor operation coming to a neighboring Licking County. Intel announced in January it will build two factories in Licking County for a total $20 billion investment. It is expected to create thousands of jobs across a range of skill sets — from construction and manufacturing, to engineering and IT.
Muskingum County's communities will be within a 45-minute commute radius of the upcoming New Albany operation. That commute time is in a sweet spot that has local economic development officials planning how they can help residents get those jobs and spur growth in the area economy.
"Anytime development happens, specifically in our county and surrounding counties, there's a direct benefit to the folks regionwide," Zanesville-Muskingum County Port Authority Director Matt Abbott said
Intel produces microchips, which are a key component in manufacturing practically any electronic item. They're needed for cellphones, TVs and more, and are in short supply across the U.S. Three-thousand workers are needed in the factories, plus an additional 7,000 construction workers, and an additional 10,000 indirect jobs. Construction is expected to start by the end of 2022, with production slated to begin in 2025.
Getting jobs with Intel are a high priority, but Abbott said the Port Authority is also working with companies to attract them to Muskingum County for possible downstream business that may come of the nearby Intel plant. The future is looking bright for Muskingum County, according to Abbott.
To read the full Times Recorder article, written by Erin Couch, click HERE
Daniels Industrial Services Expanding in Muskingum County
February 12, 2022
Daniels Industrial Services announced it is investing more than $2.2 million for a new facility and operating equipment in Falls Township in Muskingum County. Daniels Industrial Services was established in 2014 as an industrial mechanical contractor. Their services include machining, fabricating, welding, equipment repair, millwright work, machinery moving, heavy rigging, plumbing and piping, steel erection, and general contracting. As demand for its custom industrial parts production and industrial services increased, Daniels outgrew its facility in Springfield Township. In 2022, the company will move to a new 22,000 square foot building which is currently under construction.
Company owner Dustin Daniels attributes the growth to the quality of work performed by his employees. "Our skilled team has built a reputation for completing complex jobs on time and with excellent results. Our customers, who are major industrial businesses, recognize and appreciate the work we do to help them be successful."
JobsOhio supported the project with a $40,000 JobsOhio Inclusion Grant and Ohio Southeast Economic Development assisted the company with the grant process. The Zanesville-Muskingum County Port Authority helped the company obtain an Enterprise Zone real property tax exemption which was approved by the Falls Township Trustees and the Muskingum County Commissioners.
"It is exciting to see locally owned and grown businesses expand their footprint as a result of hard work and determination," said Port Authority Executive Director Matt Abbott.  "We are grateful to see Daniels IndustriaServicecontinued investment and expansion taking place in Muskingum County."
Muskingum County Land Bank Applies for $1.85M Grant to Tear Down Mosaic Tile Company Building
The Muskingum County Land Bank has applied for $1.85 million in grant funding to tear down the former Mosaic Tile building on Zanesville's south end. It would also remediate the site.
The grant funds are part of Ohio's Brownfield Remediation Program which allocates money to mediate brownfield sites. Brownfield sites are typically old industrial sites that may contain hazardous substances.
Of the $1.85 in state grants, about 78% would go toward demolition. The remaining 22% would go toward infrastructure, clean up and remediation.
Photo courtesy of the Times Recorder
Archived Economic Development News
2020
Follow the Zanesville Muskingum County Port Authority Across Your Social Media Platforms
National Road Business Park Honored as Best Site Development
Ohio Southeast Economic Development recently honored the newly completed National Road Business Park with its Best Site Development or Building Project award.  
Zanesville-Muskingum County Port Authority Executive Director Matt Abbott said the award reflected the work of the all the entities that were involved in the creation of the 203-acre site. "It is exciting to get the award, and exciting to look back at all the people that have been involved to make this happen," he said.
The park is a recruitment tool to bring additional industry and business to Muskingum County, he said, and builds on the economic development alreadyaccomplished in the county.
Several companies have toured the site, Abbott added, "so we are very excited what the future holds."
To read the full Times Recorder Story, click HERE.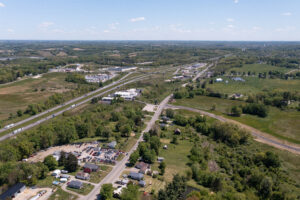 AMG Vanadium To Begin Operations This Summer
Cambridge-based AMG Vandium, the world's leading provider in spent resid catalyst recycling and metal reclamation services, will be opening their new facility at the Eastpointe Business Park this summer. The Zanesville facility is expected to bring a total of 100 new jobs.
AMG has begun their initial phase of hiring, and there will be additional recruitment of production and maintenance team members in the coming months.
The company officially broke ground on the new $300 million facility in August 2019. The first of two phases of AMG Vanadium's operation — the roaster and flue gas desulfurization unit, rail unloading station and spent catalyst raw material storage building — will be commissioned this spring. Operations on Phase 1 will start this summer. Completion of the second phase, the melt shop, is expected in early 2022.
AMG Vanadium President Tom Centa issued the following comment regarding job expansion in the Zanesville area: "AMG Vanadium's business model and purpose is grounded in improving the environmental footprint of our world, and we are thrilled to have the opportunity to continue to invest in this region that we've called home since 1952. We remain deeply committed to our Cambridge facility and look forward to adding 100 jobs at our new $300 million Zanesville plant. The support we have received from business, civic, and governmental leaders at the local, state, and federal levels has been phenomenal, and we look forward to our continued commitment to this community for decades to come."
Spectrum Raising Starting Wages, Adding Fifty Jobs
Spectrum's Zanesville Inbound call center is raising its minimum starting wage to $18.00 an hour and is looking to fill 50 positions. Wages include target commissions, in addition to comprehensive company-paid benefits, including medical, life and disability, education and training and a retirement plan.
"Charter is a place where employees can continuously learn and progress in their development," said Tom Rutledge, chairman and chief executive offer at Charter, in a press release. "Building, selling and servicing an advanced broadband network, conventional and streaming video, with fixed and wireless mobile products for home and business, creates ongoing career opportunities."
In addition to the 50 jobs at the Zanesville Call Center, Charter is currently hiring for nearly 3,000 positions across its 41-state service area with the $18 starting wage, including 140 in Central and Southwest Ohio mostly in Columbus, Cincinnati and Dayton. 
The company also offers employees a market-leading retirement plan, with a 401(k) that matches the first 6% of employee contributions, plus a Retirement Accumulation Plan with an additional 3% company contribution, for which most employees are eligible. Charter employees can also receive up to $5,250 per year in education assistance, as well as complimentary and discounted Spectrum services.
To learn more about open positions and apply online, click HERE. To read the full article in the Zanesville Times Recorder, click HERE.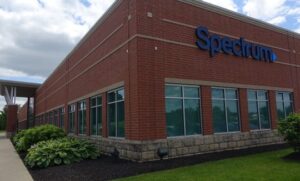 New Concord To Receive Economic Development Help
Five communities in Southeast Ohio have been selected to take part in Ohio Southeast Economic Development's Prepared Communities Program, including the Village of New Concord.
The program is a series of five sessions with Ohio Southeast and Bricker and Eckler, a Columbus legal firm. The goal is to help communities plan short-term economic projects that can be implemented in 2021 or 2022.
The sessions are a "small step to start talking about what all of the myriad of things that make up economic development in our region," Ohio Southeast Vice President Katy Farber said.  Economic development is not a one-size-fits-all proposition, said Farber, and the meetings will focus on a community's assets.
"The program is trying to break down a sometimes overwhelming topic called economic development and have a conversation that results in an action plan for the community based on what they are, not based on what some model says they should be," she said.
According to Farber, 98,000 people leave the region every day to work, traveling to other markets, including the Cincinnati and Columbus areas. "We want to keep them home, we want to keep people in our region, and strengthen those economies," she said.
"Maybe an economic development plan for a community that doesn't have any industrial area opportunities is to make sure they have a housing market, so they have a place to attract people who will be the workers for future companies in neighboring community that does have a big industrial park."
New Concord Mayor Jennifer Lyle will bring together a team of local leaders in education, business and government during their sessions, the first of which was Tuesday. Lyle says the knowledge the group gains from sessions will help the village build a structure for economic development. "I believe the program really will be a catalyst for our community in doing the kind of economic development we talk about."
To read the full article in the Zanesville Times Recorder, click HERE.
National Road Business Park Construction Nearly Completed
County officials are planning final touches on the National Road Business Park to sell businesses on bringing jobs to the Zanesville area.
"We've been very intentional about getting in front of a lot of groups and showing them what we have," said Matt Abbott, Zanesville-Muskingum County Port Authority's executive director.
The board recently discussed updates on the developing National Road park in Perry Township, which Abbott said is about 95% to completion.
Click HERE to read the full article from the Zanesville Times Recorder.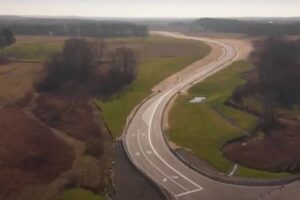 TechCred Application Period Now Open

The TechCred application period is open now through 3:00 pm January 29, 2021.
TechCred helps businesses upskill their current and incoming workforce with tech-focused credentials. Businesses can received up to $2,000 for each tech-focused credential earned, with a cap of $30,000 per business each application period.
Since the program's beginning, 966 Ohio employers have been approved for funding, with 15,105 employees earning tech-focused credentials.
For additional information on the program click HERE.
Port Authority: Area Saw Nearly $106M Investment in 2020
Despite the challenges of a global pandemic, there were bright spots in 2020 for the local economy. 
"In our local economy we have seen the highs and lows of what can take place as far as the business sector is concerned," said Zanesville-Muskingum County Port Authority Director Matt Abbott. "We saw two Fortune 500 companies expand, which is a very positive thing going into 2021."
"Small businesses have seen a lot of negative impacts as far as the pandemic is concerned," Abbott continued. "Our office, working alongside the Chamber of Commerce has worked hard to pump out different programs that are offered through local, state and federal levels" to help small businesses. 
Abbott said the Port Authority has done a number of projects to position the county to take advantage of an economic recovery, including  infrastructure projects to get the National Road Business Park ready.
Dollar General invested $18 million in a new 130,000-square-foot cold storage warehouse at the company's facility in the Eastpointe Business Park. The projected created 65 new jobs. Kellogg's Morningstar Farms subsidiary added 40 jobs thanks to a $43 million expansion at the company's facility off Northpointe Drive. Both projects each added $2 million in new payroll in the community.
Overall, there was $105,645,576 in investment in 2020, Abbott said. The Port Authority received $3,611,354 in grant funding this year, up from $1,624,629.14 last year.
To read Chris Crooks full article in the Zanesville Times Recorder, click HERE.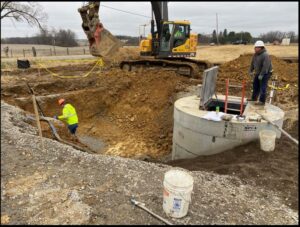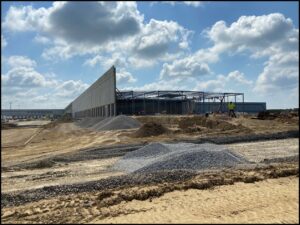 Genesis Hospital Offering Free COVID-19 Assistance to Employers and School Districts
Genesis Healthcare System has teamed up with The Chamber of Commerce, The Muskingum County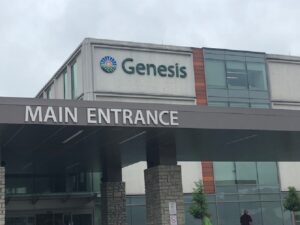 Health Department, and Northside Pharmacies to provide COVID-19 assistance. These resources will be provided to local employers and school districts in order to keep their populations healthy and able to return to work or school as quickly and as safely as possible.
Northside Pharmacies is offering thermometers at a discounted rate, The Chamber of Commerce has workplace health and safety resources available, and The Health Department continues to contact trace. Genesis Healthcare System services include a screening protocol for symptomatic staff or students, a return to work assessment, and services for symptomatic staff or students.
Kellogg Expanding Zanesville Location - Adding 40 Full-Time Jobs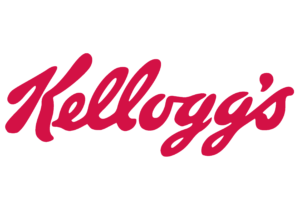 Kellogg's, one of Muskingum County's eight Fortune 500 employers, plans to expand its current facility by 40,000 to 50,000 square feet and add 40 full-time jobs to its current workforce this fall.
With a total investment of $43 million, $25 million for equipment and $18 million for the new facility, Kellogg will solidify its place as the anchor of the Northpointe Business Park. Along with the planned investment, the new jobs will bring an estimated $2 million in new payroll to our area. The expansion project will begin in September and is planned to be completed by December 2021.
"We are excited to see a company grow and invest," Abbott said. "This project will also offer good opportunities for local contractors to be involved."
Click here to read the Times Recorder article about the expansion.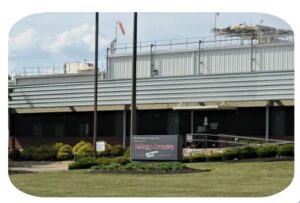 National Road Business Park Receives $3.1M Grant for Business Development
JobsOhio, Ohio Southeast Economic Development (OhioSE) and the Zanesville-Muskingum County Port Authority today announced that JobsOhio is providing a $3.1 million JobsOhio grant to support development of the National Road Business Park in Muskingum County.
The funding will support preparation of the 203-acre property for building construction by business occupants. Grant funds will be used to construct an access road and make upgrades to water and sewer lines. The due diligence studies and technical reports required to develop the site have also been completed.
The result will be a business park that is fully ready to accommodate a building as large as 1 million square feet, as well as other smaller commercial and industrial facilities. Sites on the property will range in size from 3 acres to over 70 acres. The Port Authority is marketing the site to local expanding companies and working to attract new employers to the county.
"This is a huge victory for the folks of Muskingum County and Zanesville," commented Ohio State Senator Tim Shaffer. "The work put into this project reaffirms our local leaders' commitment to solid planning, communication, and teamwork to make our region grow. JobsOhio does not award these grants without a great deal of diligent research and confidence that goes into the selection from among the best sites in Ohio, and I am very proud of our local leaders' efforts to make this a reality."
 "This JobsOhio grant illustrates Zanesville's and Muskingum County's forward-thinking stance in providing the infrastructure to build a jobs economy," Senator Shaffer added. "This project will be crucial toward rebuilding our local and regional economy and getting folks back to work."
 "This project is yet another example of the amazing teamwork between Jobs Ohio, Ohio SE and the ZMCPA," said Adam Holmes, Ohio House State Representative for the 97th District. "The leadership and vision of these business development leaders continues to be a powerful driver of our regional economy and a critical component of our strategic regional economic development. We are very fortunate to have these organizations leading our community's post COVID -19 business resurgence."
 "The Zanesville-Muskingum County Port Authority and our Board of Directors are grateful for the continued support from the County Commissioners, City of Zanesville, OhioSE, and JobsOhio to create viable, shovel ready sites in Muskingum County," said Matt Abbott, Executive Director. "All of the efforts that have gone into making the National Road Business Park a reality have been the multitude of local, regional and state organizations working together to achieve a common goal," Abbott commented. "OhioSE and JobsOhio continues to play a critical role in our business expansion and business attraction efforts."
Funding to improve these sites was made available through the JobsOhio/OhioSE Site Initiative, a program that started in 2018 with the goal of assisting southeastern Ohio counties by creating competitive sites capable of winning new business investments. The sites in the program were selected with the assistance of a group of southern Ohio CEOs who advised JobsOhio and OhioSE.  
"We appreciate the longtime partnership with the Zanesville-Muskingum County Port Authority to move the National Road Business Park forward," said JobsOhio President and CEO J.P Nauseef. "Once upgrades are completed, the nearly 200 acre site will boost Muskingum County's ability compete and win more jobs and investment."
OhioSE President Mike Jacoby praised the Port Authority for pursuing the project and thanked JobsOhio for its support. "Our region needs ready sites and buildings to be competitive in economic development," said Jacoby. "The Port Authority, County and City have displayed great vision and a commitment to economic development with the establishment of the National Road Business Park. I am grateful to JobsOhio for believing in that vision and thrilled that OhioSE could play a part in it."
With the planned site preparation and the completed due diligence studies, the site will be totally ready for the development of buildings by the end of this year. Several other sites in southeastern Ohio are wrapping up due diligence reviews through this initiative. These due diligence reviews include a title review, wetlands delineations, threatened & endangered species study, cultural resources report, geotechnical report, utility assessment, grading plan and engineer's development cost estimate. Other sites in the program are currently under review and additional awards may be coming in the future for the strongest sites.  
The National Road Business Park has been a cooperative effort between the Port Authority, the Muskingum County Commissioners and the City of Zanesville. The property was purchased in 2018 by the Port Authority with assistance from the Muskingum County Commissioners. The City of Zanesville will contribute toward the planned infrastructure upgrades. A Joint Economic Development District will be established at the park to help pay for maintenance and future improvements.
City of Zanesville Receives $70,000 Opportunity Zone Grant
The tracts are typically in economically distressed area. Investors invest capital gains from other projects in a fund that in turn invests in projects in the Opportunity Zones. The investor is then eligible for a tax credit equal to 10% of their investment, up to $1 million dollars during 2020-2021. Longer investments offer other tax benefits.
The Opportunity Appalachia grants are designed to help attract investment to smaller, rural areas. The City of Zanesville's CIC office and the Port Authority worked toghether in 2018 to apply for both Opportunity Zones and then in 2019 the grant to help market them. Work is expected to begin this summer. To read the full Zanesville Times Recorder story, click here. To visit the Port Authority's Opportunity Zone page, click here.
Spectrum Raising Wages and Hiring at Local Call Center
Read more about Spectrum's initiatives in the Zanesville Times Recorder by clicking here.
Zanesville Named #6 Micropolitan in the U.S.
According to Site Selection's Governor's Cup final 2019 rankings, Zanesville was named the No. 6 Micropolitan in the United States. A Micropolitan community is defined as having population between 10,000 – 50,000 and covers at least one county.
Throughout the year, the Port Authority submits information on new investment, new projects, and job creation to JobsOhio. It is then compiled by JobsOhio and sent on to Conway Data, Inc. to track in comparison to other communities on the national level.
AMG Vanadium's decision to locate their second facility in Muskingum County played a huge part in this year's rankings and we are excited about their future in our community. Other large projects in 2019 took place at Dollar General, Halliburton, Kenworth, and ABB Leasing.
To read more about the state, metropolitans, and micropolitans that earned ranking, visit www.siteselection.com.
To read the Zanesville Times Recorder article about ranking, visit https://www.zanesvilletimesrecorder.com/story/news/2020/03/08/business-publication-recognizes-zanesville-business-investment-growth/4937655002/
Infrastructure Investments Highlight a Decade of Growth in Muskingum County
According to Zanesville-Muskingum County Port Authority data, Muskingum County has experienced an overall positive employment increase since the start of the decade. The Port Authority's work to attract employers started early in the decade, with the arrival of AVON and Halliburton at the Eastpointe Business Park in 2010 and 2012, respectively. These two businesses now account for ~1,400 employees.
Also in 2012, Fanatics purchased building F in the East Central Ohio Park near Frazeysburg. With over 300 full-time employees and 1,000 seasonal jobs, Fanatics has been a tremendous boost to the County's economy.
Although manufacturing took a hit over the decade, both the transportation/warehousing and accommodation/food services industries grew by over 500 jobs in the last 10 years. That growth is demonstrated through expansions by Mattingly, Kellogg's and Phillips Meat Processing over the past decade.
"What we're seeing is the existing companies have made decisions to expand here, which is very healthy and what you want to have happen, and I think our role in economic development, number one, is to try to maintain the businesses and companies that we do have here," said Matt Abbott, executive director for the Port Authority. "It's not been a perfect scenario, there have been some losses."
Along with Fyda Freightliner's arrival and a significant expansion by 5 B's during the back half of the decade, AMG Vanadium made a $300 million investment to bring a production facility to the Eastpointe Business Park and 100 new jobs with it.
Having a site ready to house a company is a crucial piece in the puzzle of attracting businesses.
"We've had sites for these companies to come in and locate, and a site's just not a flat piece of ground, it requires water capacity, sewer capacity, capacity for electricity, gas, connectivity to fiber, good access," Abbott said.
Abbott credited the investment made by the community years before the decade began with the creation of the Eastpointe Business Park, and noted the returns it continues to bring about 20 years later. Over the past decade, investment into necessary infrastructure has continued to support business growth.
"When we look at companies that are looking to come here and [AMG] recently made the decision to come here, and their capacity, they needed 100,000 gallons a day. If they ask for 100,000 gallons of water in a day and I have the ability to tell them that's no problem, that is really a feather in our cap when it comes to the process," Abbott said. "They're not looking for communities to locate in, they're looking for communities to cross off the list to narrow their search down, so when we're able to portray that kind of capacity, it's to our favor, and we're going to win projects as a result."
AMG, Dollar General and Avon are located at Eastpointe Business Park, where there's a Joint Economic Development District. Abbott said the city invested in the site, the county provides water and sewer and the land is located in Washington Township. The JEDD encourages economic development between the municipalities, while allowing them each to collect returns on investment through tax revenue.
"We've done, as a community, a pretty good job of investing dollars in a wise manner to fit the needs of companies coming in, and I think over time we have seen the wins that this community has received as a result of decisions that have been made," Abbott said.
In 2018, the Port Authority purchased 203 acres of land for nearly $3 million to start another business park, National Road Business Park. According to Abbott, the purchase was partially funded by JEDD revenue, which continues to allow the Port Authority and municipalities to spur additional growth. The Port Authority hopes to break ground at the site in spring of 2020.
"Infrastructure's huge, you can't downplay that, and that's where you see a lot of communities fall short," Abbott said. "It's not easy for someone to make a decision that we're gonna spend, say, $2 million to run this water line here or $3 million to upgrade this sewer line. Those are difficult decisions to make when you're making those choices with taxpayer dollars, but there has to be a place where we can begin with the end in mind."
Abbott said the Port Authority has attracted nearly $700 million in investment to the area, and that success is slated to continue in 2020 and beyond.
"I feel, right now, we're in a very strong position when it comes to our economic well-being in Muskingum County and the City of Zanesville. Now, saying that, there is room for improvement and there's room for growth," Abbott said. "Things look positive, there's no roadblocks that we see in the near future as far as our economic growth is concerned."
You can read the full Times Recorder article about the growth of Muskingum County by clicking here
City of Zanesville Sees Decade of Economic Growth
The Zanesville-Muskingum County Port Authority helped attract about $650 million in county-wide industrial investment, with $84 million being invested inside the Zanesville city limits.
"We have the ability to create jobs whether it's in the city or the county, but if it's outside in the county specifically, there are things within the city that stand to benefit," said Matt Abbott, Port Authority executive director. "There might not be an industrial factory put in the downtown area of the City of Zanesville, but people are going to be coming for healthcare, people are going to be coming because we're a regional retail hub as well, and I think you see that with the retail development that's taken place within our community."
Regionally, Zanesville is a major hub for healthcare, as Genesis is the largest provider in a six-county region. In 2013, ground was broken for Genesis and the community raised about $16 million to help pay for the new facility, which consolidated the Bethesda and Good Samaritan Hospital campuses. A more than $200 million investment, the hospital strengthened the city's commitment to health care, added jobs in the health care industry and equipped the city to care for more regional patients.
"We are the regional hub for health care, and that cannot be downplayed with Genesis healthcare system in our community," Abbott said. "That is something that should never be overlooked, the power of the high-caliber healthcare system that we do have, employing around 3,000 people."
The city of Zanesville is also a regional hub for retail trade and accommodation/food services industries, employ the second- and fourth-highest percentage of workers in Zanesville. Both industries benefit the community by not only employing workers, but, like the health care sector, by attracting people from outside the county and furthering the city's reputation as a hub for those services.
Zanesville City Schools has evolved dramatically in the past decade, starteinga vocational agriculture program, robotics, and E-sports,  programs that weren't previously possible, according to Assistant Superintendent Steve Foreman.
"Just having the electrical outlets in the classrooms to support some of the things we're talking about was impossible, because we didn't have them," he said.
In 2014, Zane State cut the ribbon on its new Advanced Science and Technology Building, and ZSC has since expanded its College Credit Plus Program to local high schools.
"When their programs improve, we're basically feeding into their programs, so it helps us. When they become stronger, we become stronger," Foreman said.
Going forward, the city is placing an emphasis on trade-based education. After a levy for Mid-East was passed in the fall, the school will moved forward with $13 million in improvements at its Zanesville and Buffalo campuses. ZCS also opened its vocational building this fall. Foreman said he's been in contact with a number of local businesses and is in the process of forming partnerships with them for programs that will provide training certifications for students and lead to potential internships with area companies.
"I would say that our offerings to students are greater today than they've ever been," Foreman said. "We're really working to give students, at the end of their path here with us, more than a diploma, but a skill, a trade, something that they're interested in that they can go off and do."
For Foreman, the improvements to Zanesville's educational landscape translate to city-wide growth by providing the next generation real world skills.
"Let's do those things, because that's going to benefit those businesses, and it's going to benefit us, too. We're giving those kids more than a diploma and we're changing the culture of Zanesville."
The city has also reaped financial benefits of industrial growth in the county, most notably through its Joint Economic Development District agreement in Washington Township — the location of Eastpointe Business Park.  According to Abbott, revenue from that JEDD was used to purchase land in Perry Township for the development of the forthcoming National Road Business Park, where yet another JEDD is in the works.
"What a JEDD is able to do is allow for elected officials to make decisions and see a ROI (Return on Investment) for community dollars," Abbott said.
As for business growth within the city, the Ohio Amended Substitute House Bill No. 166 established the Ohio Opportunity Zone Tax Credit, which offers tax incentives for eligible investments in qualified projects located in Ohio Opportunity Zones. Two opportunity zones were established in Zanesville, one in Putnam and one in the State Street and Lee Street area.
"Moving forward, there's some real incentive for the private sector to invest in areas where those are designated," Abbott said.
To read the Times Recorder's full story about Zanesville's decade of growth, click here.
Port Authority Receives ARC Grant for Eastpointe Business Park
The Zanesville Muskingum County Port Authority was awarded a $134,300 grant from the 
Appalachian

 
Regional Commission (ARC)
to be used for the construction of a new waterline at the Eastpointe Business Park. This line will extend service to the new AMG Vanadium site. Once completed, AMG Vanadium's Eastpointe facility will create 102 new jobs in our community.
Their new $350 million spent catalyst facility is currently under construction, and is slated to have the first phase of operations running by the second half of 2020.
AMG Vanadium Awarded $150,000 Grant from Ohio Rail Development Commission
On September 25, 2019, the Ohio Rail Development Commission (ORDC) approved a grant award in the amount of $150,000 to AMG Vanadium located in Zanesville, Muskingum County, Ohio. This award is part of a $300 million investment by the company that will create 100 new jobs in the area. The project involves more than $1.5 million in rail infrastructure that is required to serve AMG Vanadium's new site in Zanesville. Construction is expected to be begin this year. Rail service will be provided by Columbus & Ohio River Railroad.
AMG is the world's largest resid spent catalyst recycling and metal reclamation company and the largest ferrovanadium producer in the United States. AMG uses a proprietary pyrometallurgical process to recycle waste from global refineries into saleable products for carbon and stainless steel producers. AMG's ferrovanadium and ferronickel-molybdenum products are used in various applications, including automobiles, bridges, rebar, and kitchen appliances such as dishwashers and refrigerators.
AMG's Executive Vice President, Tom Centa, said "AMG Vanadium is committed to being the leading hazardous waste processor in the world, converting that waste into valuable products."
Matthew Dietrich, Executive Director of the ORDC, said "this project is an excellent example of how best to leverage state funding to assist AMG Vanadium in their expansion efforts. This project provides a regional employer with the transportation options they need at their new facility," he said.
ORDC assists Ohio companies and communities in creating and retaining jobs by preserving rail service to existing shippers and providing rail service to new customers.   In addition, the ORDC funds projects to improve railroad-highway grade crossings to increase safety to the traveling public.
City of Zanesville Sees Decade of Economic Growth
On Thursday, August 8, AMG Vanadium broke ground for its new Muskingum County spent catalyst recycling plant, located in the EastPointe Business Park.   Joining Company leaders at the event were representatives from federal, state and local offices along with a number of regional business and civic leaders, and AMG customers.
AMG Vanadium's president, Hoy E. Frakes, Jr. states, "We are very pleased to be doubling our spent catalyst recycling capacity and ferroalloy production with the addition of our new Zanesville plant. AMG's expansion would not have been possible without the strong support and endorsement that we have received from our federal Congressional delegation, the State of Ohio, and our local Muskingum and Guernsey County teams. We look forward to further cementing our presence in Southeastern Ohio."
"This is a great day for Muskingum County. We are excited to welcome AMG Vanadium to the Eastpointe Business Park," said Matt Abbott, Executive Director of the Zanesville Muskingum County Port Authority. "They have a proven track record in our region of being an excellent, community oriented employer that will benefit our community for years to come."
AMG's Muskingum County plant will create approximately 100 new production and management jobs in addition to 500-600 temporary construction jobs. Construction is slated to begin this summer with completion of Phase I of the project expected by the end of 2020. Overall project completion is expected in 2021.
United Candle Company Coming to Muskingum County
USA Tealights, LLC, a 20-year old candle manufacturer located in Avenel, New Jersey, has recently formed a new company, United Candle Company LLC, and will begin doing business in Ohio. Major customers include well known brand name retailers, independent retailers and wholesalers, as well as a private label division that makes candles for other companies.
The Lumi-Lite Candle Company in Muskingum County closed at the end of January and planned to auction all of its assets, but United Candle is buying Lumi-Lite's equipment, leasing their building and moving manufacturing from New Jersey to Ohio to operate as United Candle Company.
Relocating to Ohio is appealing to USA Tealights for two major reasons: first, they can more quickly expand production since the former Lumi-Lite plant is well designed, equipped and ready to restart after some maintenance and repairs. Second, the cost of operations are significantly less in Ohio compared to where they are now located in northern New Jersey, close to Manhattan.
United Candle will create 100 new jobs with $4M in new payroll. The company plans to invest $1,815,000 in fixed assets such as new packaging equipment and building upgrades. JobsOhio and the State of Ohio are supporting the project with a $125,000 JobsOhio Grant and a 6-year Jobs Creation Tax Credit.
"The American consumer is recognizing the advantages of buying products Made In USA by American workers using American raw materials, and Ohio provides the perfect venue to provide a high quality product to this ever growing market", said Avery Engel, President of the new United Candle Company.
"We are excited to welcome United Candle Company to Muskingum County," said Matt Abbott, Executive Director of the Port Authority. "Norwich has had a long, rich history in the candle industry and we are pleased to see it continue."
USA Tealights' strong existing relationships with major customers and real potential for sales growth is driving the need for additional production capacity. Those major buyers prefer to deal with a full-line candle supplier to reduce their number of vendors. As a result, USA Tealights has been making plans to expand from primarily tealight manufacturing into other candle types, such as pillar, votive, taper and filled candles.
The idled Lumi-Lite machinery and equipment is designed to produce those different types. With this acquisition and relocation, USA Tealights can expand their product line, meet the needs of their existing customers, and grow their sales.
Port Authority Recognized at APEG/API's First Annual Meeting
The Zanesville Muskingum County Port Authority was awarded 2019 Best Real Estate
Project at APEG/API's First Annual Meeting on June 25 in Cambridge, Ohio. The award was presented for the creation of the National Road Business Park, Muskingum County's fourth business park, located in Perry Township. The 203 acre Park is slated to begin preliminary site development in 2020. 
APEG provides economic development assistance to 25 rural counties in Eastern and Southern Ohio. The purpose of the meeting is to share the successes since APEG's inception and present the final Regional Economic Development Prosperity Plan.
You can read the article from the Times Recorder by clicking here.
AMG Vanadium Building New Plant in Muskingum County
AMG Vanadium, the world's leading provider of resid spent catalyst recycling and metal reclamation services, has purchased a site for its second spent catalyst recycling facility
in Muskingum County's Eastpointe Business Park. The facility will create approximately 100
new production and management jobs in addition to 500-600 temporary jobs during
construction.
 The first phase of construction is expected to begin later this summer
and be completed the second half of 2020. Overall project completion, including construction of the
ferroalloy production facility, is expected in 2021.
"We are excited to double our presence – and our production – in Southeast Ohio," said AMG Vanadium President Hoy E. Frakes, Jr. "By expanding within the vicinity of our existing headquarters in Cambridge, we will be able to capitalize on the synergies between the two plants and continue to tap into the talent and work ethic of the people of this region. We are moving forward on this project thanks to the support we have received from the State of Ohio, Muskingum and Guernsey Counties, and all of our public and private sector partners."
"June 19th, 2019 is a day that many of us will remember for a long time in Muskingum
County", said Cindy Cameron, President of the Muskingum County Commissioners. "With Matt Abbott and Amy Young at the Port Authority, the County Commissioners, the Mayor,and the Washington Township Trustees, we were fortunate to welcome AMG to Eastpointe Business Park and to our community."
"This is a great day for Muskingum County. We are excited to welcome AMG Vanadium to the Eastpointe Business Park," said Matt Abbott, Executive Director of the Zanesville Muskingum County Port Authority. "They have a proven track record in our region of being an excellent, community oriented employer that will benefit our community for years
to come."
Stewart Glapat Corporation Recognized
The Stewart Glapat Corporation was recognized on Friday April 26th by the Eastern Ohio Development Alliance (EODA) for "Excellence in Technology" at their Quarterly Meeting in Walnut Creek, Ohio. The Stewart Glapat Corporation is a fourth generation, family-owned and operated business that has been designing and manufacturing specialized equipment in Zanesville, OH for 79 years. The company has made it a practice to work with Zane State College and Mid-East Career and Technology Center, both located in Zanesville, Ohio, to recruit employees.
 The Excellence in Technology Award recognizes excellence for entrepreneurs promoting technology including employment growth or job creation, innovation programs involving employees and community projects, new technological expansion, community service encouragement and activities which have resulted in statewide, national or international attention for the region. Regional Representatives served as the selection committee. To be eligible, the nominees were required must be located in the 16 county EODA region.
 Executive Director Matt Abbott emphasized, "It is always exciting and rewarding to see a family owned and operated business receive special recognition.The Stewart Glapat Corporation has not only been providing solid employment opportunities for the area for 80 years, they have embraced our community and continue to make it a better place."
 The Eastern Ohio Development Alliance is an independent, not-for-profit association of business, industry, organizations, government and individuals dedicated to advocating public/private sector partnerships which stimulate economic development and the overall enhancement of regional quality of life. EODA developed a series of regional awards to recognize excellence in a given pursuit including business startup or growth, employment growth or job creation, innovative programs involving employees and community projects, new product or program development resulting in expansion and community service encouragement. Click here to learn more about EODA.
Executive Director Offers Recap of 2018 Accomplishments
Executive Director, Matt Abbott, recapped the 2018 accomplishments of the Port Authority at the final Board Meeting of the year.  Muskingum County has seen several multi-million dollar expansion projects, including Creative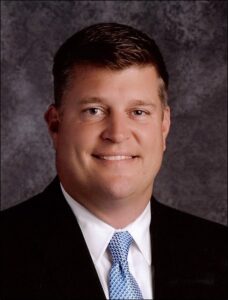 Packaging and 5B's, as well as repairs and refurbishments in the works at the Eastpointe Business Park. There were nearly 400 new full-time jobs added in the County in 2018 and over $28M in new investment.
Looking to the future, Abbott said the development of the new National Road Business Park is something to watch in the future, as groundbreaking is slated for mid-2019.
To read the Times Recorder's full article, click here. To view the WHIZ story on the December 2018 Port Authority Board meeting, click here.
Muskingum County Ends Year with Positive Jobs Outlook
During a recent interview with the Zanesville Times Recorder, Executive Director Matt Abbott discusses the positive outlook for Muskingum County, jobs-wise, in the near future.
In July, the Port Authority approved the purchase of a 203-acre property in Perry Township, to establish the National Road Business Park, which could house three or four distribution centers.
Eastpointe and other business parks still have space available, Abbott said, but it is limited.
"We wanted to start growing capacity for our future and not waiting for the 11th hour when everything's full," he said. With a new park offering more space for businesses to enter the county, Abbott is confident in the future of the local job market, thanks to a well-rounded collection of industries. 
To read the full Times Recorder article, click here. 
Port Authority Helps Bring National Manufacturing Day Local
On October 4th & 5th, the Port Authority, Chamber of Commerce & Ohio Means Jobs partnered with area manufacturers and local high schools as part
National Manufacturing Day
. Manufacturing Day is a celebration of modern manufacturing meant to inspire the next generation of manufacturers and occurs annually on the first Friday in October.
Students from Zanesville, John Glenn, West Muskingum, Mid-East CTC, Maysville, and Tri-Valley High Schools participated in Manufacturing Day.
Thank you to AK Steel, Bilco, Stewart Glapat, Plaskolite, Saunders Machine Works, and Mock Woodworking for opening your doors to our community's youth!
Port Authority Receives State Marketing Award
The Zanesville Muskingum County Port Authority was selected as the runner-up for the Marketing & Communications medium community category for the Ohio Economic Development Alliance 2018 Annual Excellence Awards.
The Exceptional Economic Development Marketing and Promotions award recognizes innovative and effective marketing materials used for attracting, retaining and fostering business development as well as communications vehicles used by economic development organizations.
Port Authority Awards Contract for Paving of Jim Granger Drive
After review by the Muskingum County Engineer's Office, The Shelly Company's bid of $103,876.90  was the low bid and met all qualifications for the contract for the Jim Granger Drive Repavement Project. The project is anticipated to be completed this fall. 
There were three bids received; click here to review a detailed breakdown of the bids by company.
Muskingum County Transportation Improvement District (MCTID) Awards Contract for Eastpointe Slip Repair
After review by the Muskingum County Engineer's Office, Luburgh Inc.'s bid of $368,051.30  was the low bid and met all qualifications for the contract for the EastPointe Drive Slip Repair, MUS-TR723 Road Improvement Project. The project is anticipated to be completed this fall. 
There were four bids received; click here to review a detailed breakdown of the bids by company.
JD Equipment Breaks Ground for Zanesville Expansion
On Monday May 21, 2018, JD Equipment held a ground-breaking ceremony for the $2.2 million dollar
expansion of their Zanesville location. The finished expansion will cover 9 acres along with a
25,000 square foot building, and add 5 – 6 new jobs. The estimated completion date will be late summer/fall of 2018.
This investment will expand the Service Department allowing JD Equipment to better service their
customers.
Muskingum County Transportation Improvement District (MCTID) Receives State Award
The Muskingum County Transportation Improvement District (TID) has earned the Auditor of State's Award for a clean audit report.
The award is presented to local governments and school districts for filing timely audit reports without any findings for recovery, material citations, material weaknesses, significant deficiencies, single audit findings, questioned costs or other discrepancies.
The TID was formed in November 1995 for the purpose of coordinating and financing transportation infrastructure improvement programs, particularly road construction projects. The Muskingum County TID has worked closely with ODOT to secure grant funding for numerous projects over the past 23 years. 
2017: A Good Year for Business in Muskingum County
Executive Director Matt Abbott sat down with WHIZ to recap the events of 2017. The Zanesville-Muskingum County Port Authority has been working with local business for years now and 2017 has been one of the most successful. The area is seeing close to record low unemployment rates; a year ago the unemployment rate was around 6.0% and now it's down to 4.7%.
"The goods and services produced here in the county, we've seen an uptick of 4.8% and the value of those goods and services produced has also increased, so that's another positive sign. All of our distribution centers, which we have multiple continuing to actively hire. They've increased their starting wages and done a lot of increases throughout," said Abbott.
Abbott said with this year going so well, it sets up the area for success in 2018. He said it's important for the area to continue on the good foundation the area has.
"We have a pretty solid foundation. We have a footprint of nine fortune 500 companies in Muskingum County. Which is very positive for our outlook. So it's a destination and a good place to do business. It's a proven location. You've seen recent announcements with Kenworth and Peterbilt in the trucking industries," said Abbott.
Abbott said the Port Authority is currently working with four local companies who are looking to expand, which will create more jobs. He said things are looking positive for the future.
Peterbilt and Kenworth Locating in Muskingum County
Peterbilt will be locating in the former Axion Builing, located on All-American Way, and will occupy 18,000 square feet of the building for maintenance and repair. They will also be using the parking lot as a showcase for new trucks. Peterbilt will offer mechanical repairs and maintenance as well as new truck sales at the All American Way location, according to the company's public relations manager Nicholas Smith. The east end of the building will house a Peterbilt brand retail store.
Hissong Kenworth began operating TRP Zanesville as a parts and service center in the Eastpointe Business Park in December. The 7,000 square foot facility currently has eight employees, but plans to expand.
Additionally, Hissong Kenworth has purchased 25 acres of land on Boggs Road and will be breaking ground on a Kenworth dealership after the first of the year. They will offer a large selection of new and used road tractors, semi trucks, dump trucks, box trucks, flatbed trucks, sleeper trucks, and tractor trailers.
Airport Drive Paving Complete
The Port Authority received a $158,000 grant from the Appalachian Regional Commission (ARC) to assist with resurfacing 1.3 miles of roadway throughout the Airport Business Park. This critical infrastructure improvement was completed with support from the Muskingum County Commissioners and the Muskingum County Engineer's Office.
Airpark Drive is the main artery into the park and traffic has increased to over 50 trucks per day, in addition to the over 1,000 employees working in the park. The newly paved road creates a safe route for all that drive into the park on a daily basis.
Bethesda Drive Dedicated
The new Bethesda Drive extension was officially dedicated on October 31 with a ribbon cutting. This new road will provide direct access for ambulances to the Genesis Healthcare System Emergency department, allowing for better patient care and also relieving congestion at the main entrance to the hospital. The road extension allows emergency vehicles to exit Maple at Bethesda Drive. The road is closed to the public and will allow EMS to avoid traffic in route to Genesis. Al Burns, the COO at Genesis, says it's important for emergency vehicles to be able to get to the hospital as fast, and as safe,  as possible.